In addition to personal style and preferences, an important factor that you need to know before making a decision to buy a watch is the trend. As we know, 2021 is a year with many fluctuations in consumer tastes. So let's explore the top 7 latest men's watch trends 2021 to update your style. 
1. Stainless Steel Watches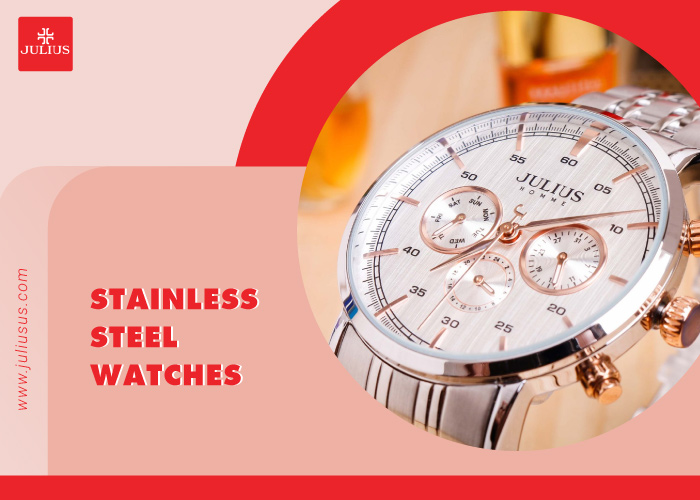 Stainless steel models are taking over the men's watch world in 2021. As expected, their position also shows no signs of being shaken in the future. Stainless steel watches have a luxurious look, also they are fadeless and capable of lasting many cycles. 
These models are often considered the top investment of the watch industry. In fact, the demand for them has always been overwhelming compared to other models. We would like to recommend a stainless steel watch for men. Our pick for you is Julius Home Korea Men's Watch JAH-100D – one of the most loved men's watches in 2021. It has a shiny look that adds elegance and class to your fashion sense.
2. Minimalist watches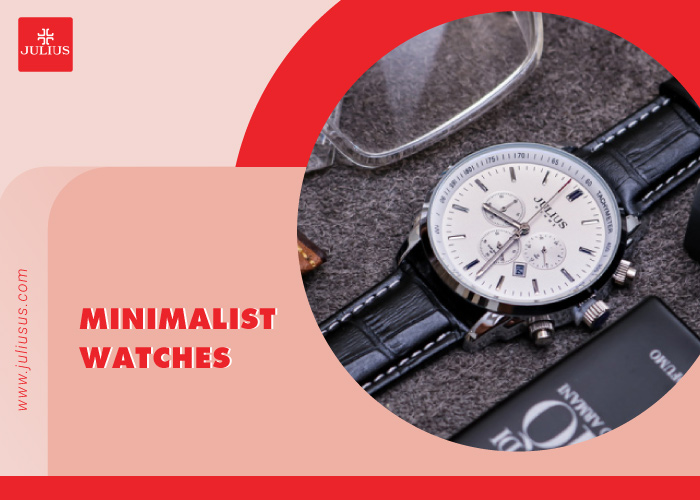 "Minimalism is the most luxurious" so that minimalist watches continue to be one of the biggest men's watch trends 2021. Whether you are new to the watch world or those who have been collecting watches for a long time, It is impossible to take your eyes off the watches with minimalist designs.
Not only giving you a sophisticated and luxurious look, but these watches also make it easy to match your wardrobe. Therefore, if you are struggling to know which watch to choose, then a minimalist watch can help you never go wrong. 
At a mid-range price, Julius Home Korea Men's Watch JAH-133A is a good idea for men in 2021. It has an eye-catching and elegant look that is suitable for men who want to assert their style and upgrade their level.
3. Colorful Watches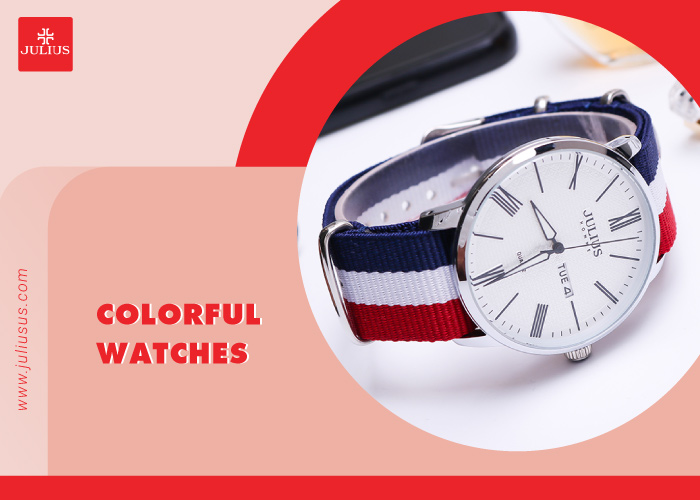 Many people think that if they want to own a good men's watch, it must be a flexible model that can match easily with other outfits and accessories. As such, these safety watches with traditional dials such as black, white, silver, gold, or possibly blue will be more selective. 
However, as the community of watch enthusiasts continues to grow, more and more people become collectors. So, they want watches with more unique and outstanding designs. That's why colorful watches are one of the big men's watch trends 2021 and many watch manufacturers have started to get more creative with them. 
Julius Home Korea Men's Watch JAH-124A will be the perfect choice for those who like colorful watches. It helps you express your personality and step out of your style comfort zone whenever you put it on.
4. Vintage Style Watches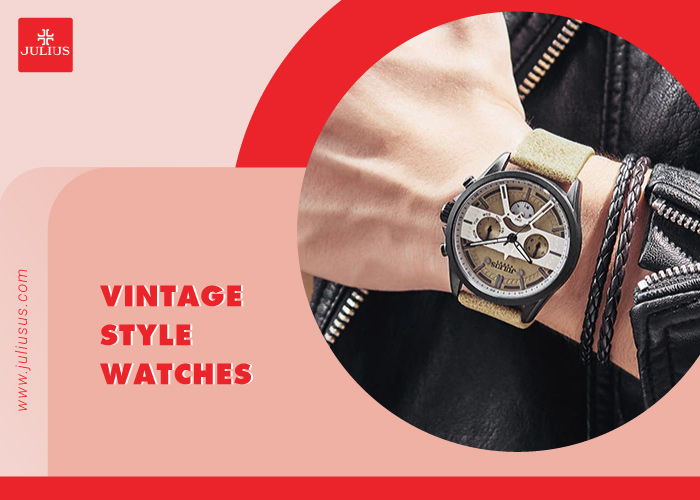 In 2021, the line between office wear and everyday wear is blurring. As a result, vintage-style watch designs are becoming more and more popular. These watches always give you a classic and special look. 
If you want to be a trendy guy, opt for a vintage style watch. Plus, A watch design in a vintage look can easily go well with your outfits. Whether you are looking for a watch for a formal or casual occasion, it can make you stand out and attractive.
Julius Home Korea Men's Watch JAH-106A is a great suggestion that you can choose from. With its elegant design and distinctive textured dials, you can be on-trend at an affordable price.
5. Green Dial Watches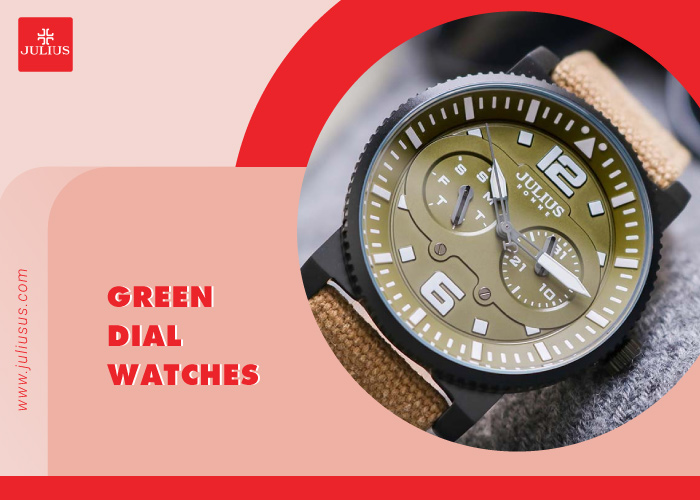 It is so interesting that green dial watches are at the top of men's watch trends 2021. This shows that men watch enthusiasts are increasingly not afraid to try out unusual styles. In fact, the trend of green dial watches has never shown any signs of going out of fashion in the fashion world over the years. 
If you want to change your style to be fashionable and stand out from the crowd, then try to wear a watch with a green dial. In the real watch market nowadays, many famous watch brands in the world have also released a variety of models with trendy green dials.
If you don't have these watches in your watch collection yet, we would like to recommend this Julius Home Korea Men's Watch JAH-115B for you. Possessing an impressive and unusual appearance, its watch face is green with a fancy serrated design. This will be a worthy watch for you to try and make you trendy.
6. Trendy Square Face Watches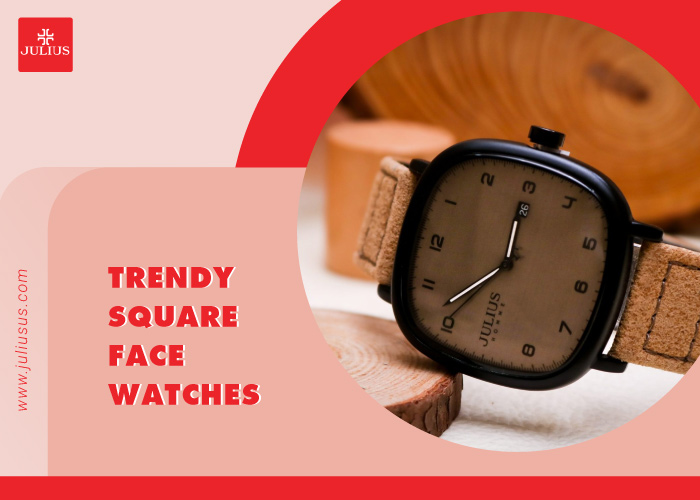 Undeniably, round face watches are one of the most popular watch types of all time. But, it is also because of its popularity that many people want to find new options that are more unique on the wrist. And then square face watches immediately become one of the men's watch trends 2021. 
The square face watch's shape features a mix of both classic and modern in a colorful strap. Watch brands always update the trend of customers, so they have launched many beautiful and quality square watch designs that offer you a sea of options. 
If you want a square face watch at an affordable price point, Julius Home Korea Men's Watch JAH-123B is a wonderful option that can meet all your needs on a budget.
7. Automatic Mechanical Watches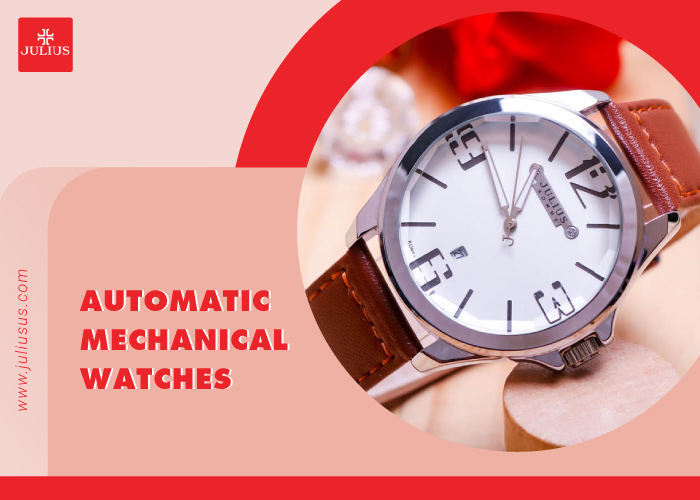 Currently, between battery watches and mechanical watches, the wearer still prefers to buy mechanical watches. Not only because mechanical watches have many models, but also luxurious and unique designs. A mechanical watch creates class and long-term value for users. That is why global watch collectors choose to be the mainline of their watch collection.
For an automatic mechanical watch, its movement is quite thin because it is assembled from thousands of small parts together. Therefore, they are sensitive to impact forces, strong shocks, and magnetic field currents from the outside. 
So when using a mechanical watch, you should regularly clean and change the oil to keep the watch running smoothly and durable over time. Like many other watch brands, Julius offers a wide range of watches, including mechanical watches. So, you can easily pick one for yourself. 
In this article, we have updated 7 of the latest men's watch trends 2021 that can help you catch up with them quickly. We think it is necessary to update the watch trends, then you can choose the most beautiful and fashionable watch. As always, we hope you found it useful. If you want more interesting topics, keep following our page.
READ MORE: (Top Picks for 2021) The Best Men Watch Under 500 dollars