For women, a good pedometer watch not only ensures multiple functions but also has a beautiful design. From design to features, they all meet basic and advanced needs, serving health and sports activities such as running, walking, distance walked, heart rate, and more. 
In this article, we are going to show you how to choose a good pedometer watch and our top picks for the best women's pedometer watch. 
1/ What special features does a women's pedometer watch have?
The pedometer watches are often compactly designed with an LED screen to display the parameters. These parameters are measured thanks to the sensor located on the underside. 
It uses an "accelerometer" to measure your steps and movements to calculate the distance you've covered and calories burned.
Others track metrics like your temperature and sweat levels. It will show all your biometric and activity metrics comparisons graphically. Most trackers can sync with a phone or other device or store the information it has collected.
In general, they provide users with the following main functions:
Time tracking

Measure heart rate as needed.

Calculate the distance traveled in the day or the distance to be counted.

Calculate calories burned

Index of running steps, walking steps

Daily and weekly biometric charts

Synchronize with a smartphone thanks to apps
>>> VIEW MORE: The best women's triathlon watch: Our 4 Favorite Options Reviewed
2/ How to choose a good women's pedometer watch?
2.1 The design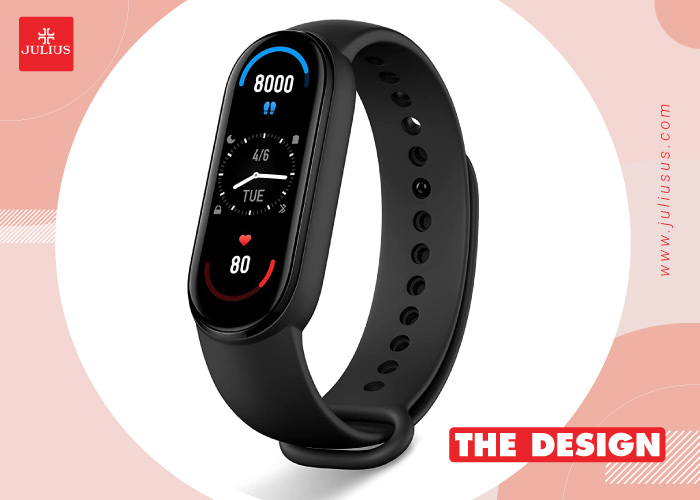 These women's pedometer watches have an eye-catching and extremely sophisticated design. Besides, they also come in many colors and shapes. They are usually thin, light, and compact to bring a comfortable feeling to the user when worn for a long time.
Also, you can find trendy and sporty pedometer watches. In addition, with the need to check data directly on the device, these designs require an increasingly large screen.
2.2 The ability to sync with other devices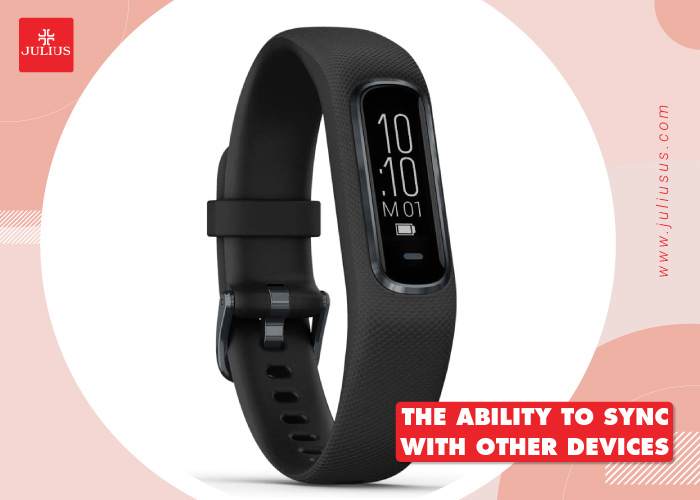 Most of us only work with Android or iOS and these devices are often not supported on the Windows platform. So, in order to make sure it's compatible and working effectively, check the linked app before making a purchase.
2.3 Main and add-on functions
In addition to the tracking of basic running and steps, If you want it to be able to measure your heart rate or any other need, then look carefully at the features built into the device. This will ensure your health is accurately and best monitored.
2.4 Battery life
You should consider how long your device's battery lasts and whether it can be recharged or has to be changed frequently.
3/ Top 3 of the best women's pedometer watch 
3.1 Xiaomi Mi Smart Band 6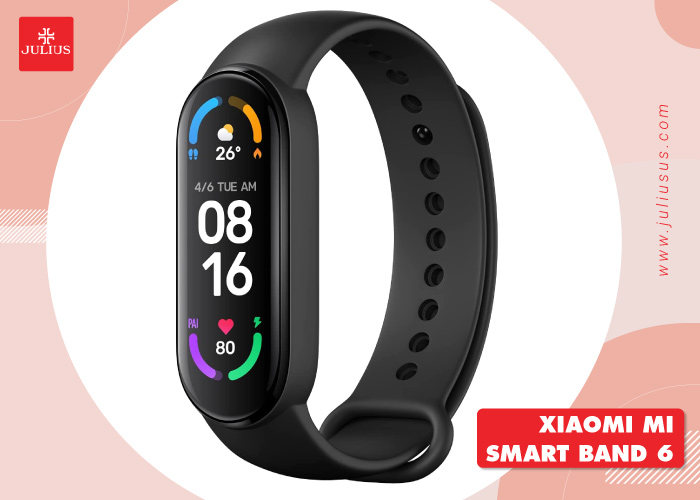 Xiaomi is one of the most popular smart bracelet suppliers on the market today. The highlight of this brand comes from its super cheap price but extremely good quality. 
Accordingly, when it comes to a pedometer, Xiaomi Mi Band 6 is always the best women's pedometer watch that you can invest your money in.
The product line is integrated with modern functions and compact design. In addition, the synthetic rubber strap material brings a smooth and comfortable feeling to the user's skin when worn for a long time.
Pros:
Beautiful design, easy customization. The display is colorful and vibrant.

2.5D tempered glass surface provides durability and easy operation.

The 1.5-inch AMOLED color screen is 40% larger than the previous generation.

Clearly display training parameters, incoming calls, or notifications from the application (message, Messenger, Zalo, Line, etc.).

5ATM water-resistant (up to 50 m water resistant).

The 6-axis sensor combines a gyroscope and accelerometer to help determine sudden movements or swimming patterns.

In-depth health monitoring with 30 sports modes, sleep monitoring, heart rate measurement, step counting, and running distance calculation.

Impressive battery life for up to 20 days of continuous use without recharging.
Cos:
The heart rate monitor feature is not stable.

The Mi Fit application makes it a bit difficult for users to use.
3.2 Fitbit Luxe Fitness and Wellness Tracker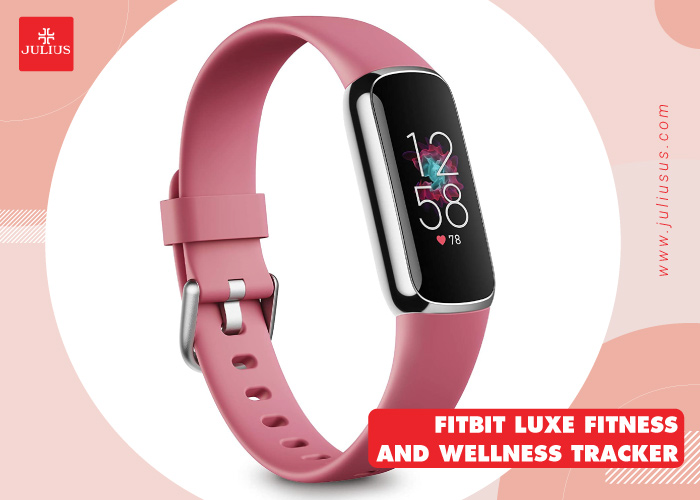 Fitbit is a famous brand specializing in manufacturing health monitoring technology devices from the US. The company's main product lines can be mentioned as smart watches, smart bracelets… Regarding smart wearable products, Fitbit is rated as the top brand in the US and the 3rd brand in the world (only behind Apple and Xiaomi)
Fitbit Luxe Fitness and Wellness Tracker is in the mid-range segment. It is popular with many young people thanks to its effective training support and accurate tracking of users' daily activities including step counting.
Pros:
Connect Luxe to your phone's GPS for distance tracking and step counting.

Its straps come in a variety of colors with different designs and materials. You can change the strap to your liking.

Accurately track sleep in the Fitbit app

The touch screen and multi-color allow users to monitor the parameters. Also, the operation right on the face becomes faster.

Flexibly change the watch face interface

Allow receiving notifications about calls, text messages. Everything will be displayed right on the face and easy to follow

SpO2 sensor measures blood oxygen while sleeping, measures heart rate, monitors menstrual cycle for women.

Users comfortably use it for 5 long days with the equipped battery without recharging.
Cos:
3.3 Garmin Vivosmart 4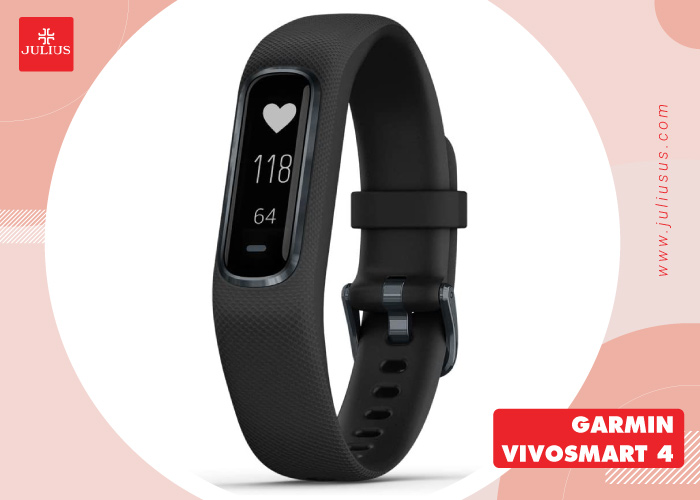 As one of the leading US brands of manufacturing wearable accessories and GPS navigation devices, the Garmin smart bracelet product lines also receive very positive reviews from consumers around the world. 
In particular, the Garmin Vivosmart 4 model is the best and most notable smart bracelet product of this brand. If you are looking for the best women's pedometer watch, you can check out this model. 
Pros:
Minimalist design but extremely fashionable. Slim look with beautiful metal accents.

The display is bright and clear.

Supports intensive sleep monitoring.

Measure and assess blood oxygen saturation at night with the wrist-based Pulse Ox sensor.

Support heart rate measurement, stress level monitoring, relaxation reminders.

Provides a dedicated timer for walking, running, yoga, swimming, and more.

Get all notifications, including calls, messages quickly

Battery life lasts up to 7 days.

Can bring swimming and showering.
Cos:
Here are some criteria you need to pay attention to when choosing a pedometer watchand the top 3 best women's pedometer watch for all budgets. We hope you were able to choose for yourself a good watch to track your activities, especially step counting. 
>>> Let's explore new: TOP 9 Best women's sports watch you can buy in 2021