Today, a watch is not only an accessory to help you keep track of time, but also a luxury piece of jewelry. For men, wearing a luxury watch makes you look more professional and attractive. You're wondering if the Julius Homme watch is worth it? This "Julius Homme Watch reviews" is for you.
1. Introduction about the Julius Homme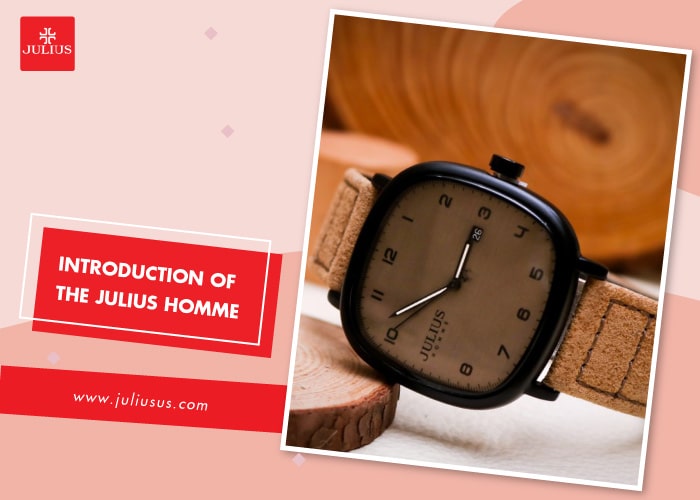 The Julius Home collection is one of the editions of the original Julius, which is designed exclusively for men. This special collection is created for men who are looking for self-expression and enjoying an active lifestyle. Sophisticated Korean technology embodies new elements of man's quality and style.
2. How many types of Julius Homme watch?
Currently, Julius Home Korea watches are available in many different shapes and sizes. In terms of strap material, Julius Home can be divided into 2 types:
2.1 Leather strap Julius Homme watch
The strap is made of leather, giving a soft feeling to the wearer's skin. In addition, Julius Home still possesses the modern and trendy design inherent to the original Julius.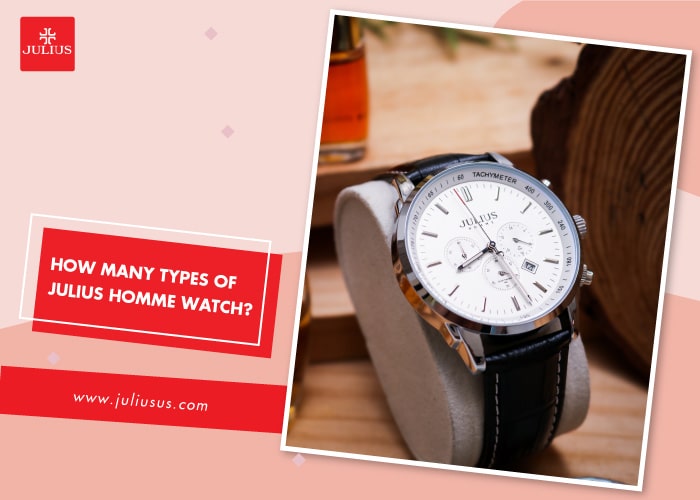 If you are looking for a dynamic but equally elegant watch model, the leather strap Julius Home collection is an ideal choice. 
2.2 Metal strap Julius Homme watch
Metal strap Julius Home perfectly shows elegance and stylish whenever you wear it. The entire case that protects the movement and the bracelet is made of shiny 316L stainless steel.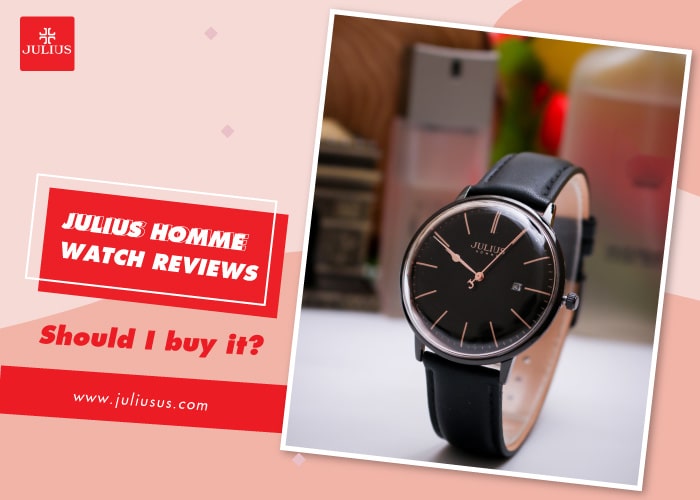 Protecting the dial is a tough, impact-resistant glass that can be refreshed after a period of use. 
With its luxurious design, Metal strap Julius Homme Watch receives a lot of love and is always the best-selling watch model
3. Julius Homme watch reviews
3.1 Design
One of the most outstanding features's Julius Homme is the design. This product line owns sophisticated and classy designs of leading Korean fashion experts. 
The case and glass are delicately designed with sophisticated 3D engraving combined with eye-catching colors. This is a feature that brings you an easy way to match your clothes with these watches when going out with friends, going to a party, or even going to a meeting.
With a glossy glass surface, the strap is sleek and fits a wide range of men's wrist sizes, Julius Homme Watches always bring a very elegant and luxurious feeling whenever you wear them.
3.2 Material
Julius Homme watches are crafted from high-quality materials that make for high-quality products such as impact resistant tempered glass, stainless steel case, the strap can be a leather strap or a stainless steel. 
Unlike other watches that can be easily damaged over time. With proper care, you can be assured of the durability of your julius homme watch
3.3 Waterproof
Julius Homme Watches have a water resistance of 30 ATM, which means water resistance to a depth of about 30m. This is the ideal number for you to walk in the rain, wash your hands, wash your face, but it will be safe for your watch if you avoid contact with chemical environments. 
In addition, you should remove the watch before participating in water activities such as swimming, diving deeper than 30m. 
3.4 Affordability
You will be happy for sure because the prices of these Julius Home watches are extremely affordable, it only costs from 50 to 120 dollars. 
Julius Home wants to target young male customers who want to show their elegance and dynamism. Therefore, Julius Home offers products exclusively for men at the cheapest price. 
Now you can freely choose one for yourself without worrying too much about the price.

>>> Let's read value sharing: Julius Watch: Are They Worth It? 4 Factors You Need Consider
4. Should I buy a Julius Homme Watch?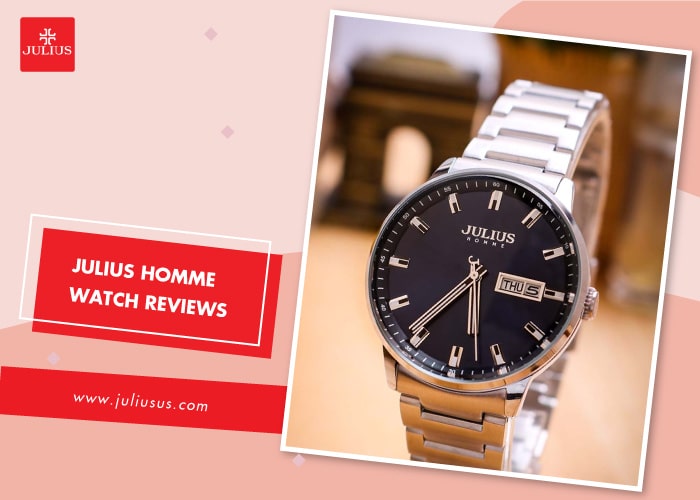 After all, this is the remaining question in your mind now. Whether it is worth buying or not, totally depends on you.
If you want to own a beautiful Korean design watch
If you are the type of person who is always up to date with the latest Korean fashion trends, you will easily match your Julius Homme watch with your fashion outfits. Overall, the watch looks so great. It is luxurious, dynamic and elegant.
If you want to upgrade your luxury and elegance 
There is no woman who doesn't like a man wearing a watch. It is a tool to measure time, an important factor in work. There will be attractive and professional points when going to an interview or meeting a partner if you wear a Homme Julius watch. 
In conclusion, this is a review of the Julius Homme watch collection. Hopefully, you have an overview of this special product line. If you have any other questions, do not hesitate to contact us.