If you are a follower of Korean watch brands, you cannot ignore Julius watch. This guide will provide you all of the research and review about Julius watches, which help you have good criteria for purchasing. 
1. Introduction about Julius watch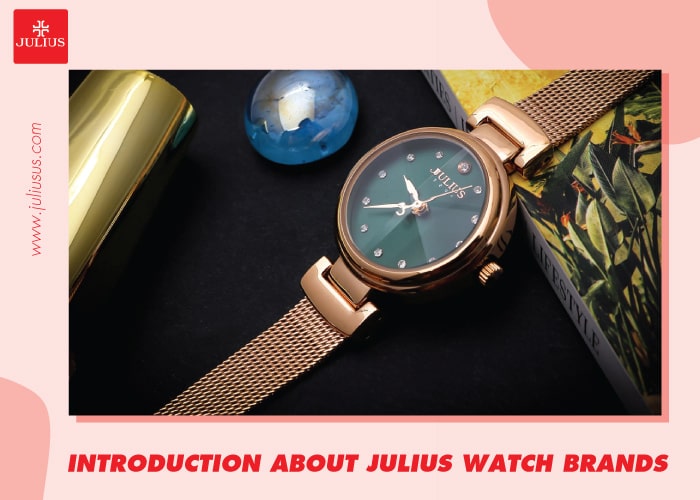 Julius was established in 2001 in Seoul, Korea. With continuous efforts, improvement in quality as well as design. Julius became an international brand in 2015.
Julius is a brand that needs no introduction. A high-value brand  continues to innovate in the current era, by regularly producing watches that are increasingly fascinating and appreciated by the discerning public.
With the continuous development over the past 20 years, Julius has been warmly welcomed by Asian women. Julius started from stores in Korea then expanded to countries in the region and around the world such as the US, Canada, Mexico, Iran, Hong Kong, Philippines, Thailand, China …
In addition to stylish Korean designs from leading Korean experts, It also owns a Japanese movement and durable Japanese batteries and 3ATM water resistance with a warranty policy for the whole watch.
2. Julius watches product line
Julius has 4 main product line:
Julius (JA): A popular product line for women with thousands of different designs. A Julius watch combined with a different outfit which is a great way to express your own personality and style.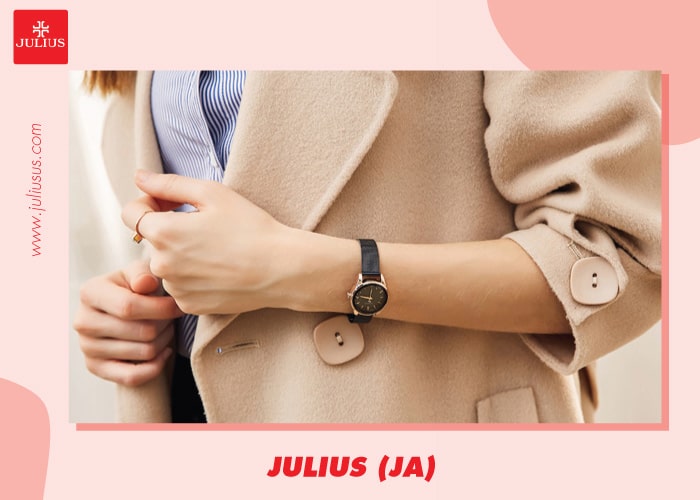 Julius Limited (JAL): Julius Limited watches are produced in small quantities, high-end movements, and durable 304 stainless steel watch cases. These timepieces help the bearers assert their position.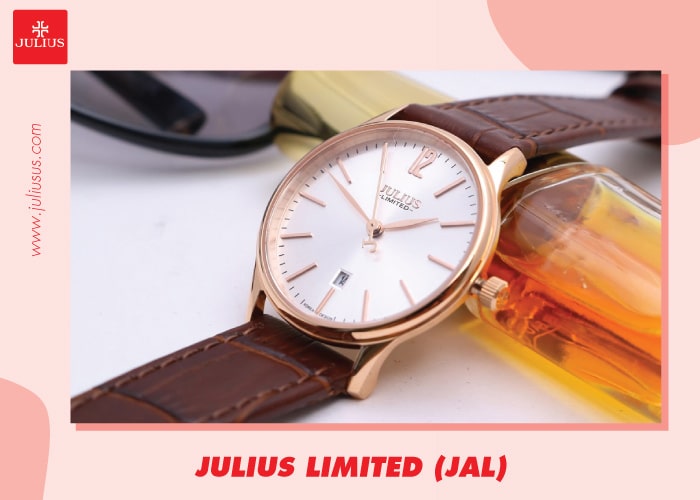 Julius Home (JAH): This is a watch brand designed exclusively for gentlemen at affordable prices. Julius Home brings elegance and luxury to successful gentlemen.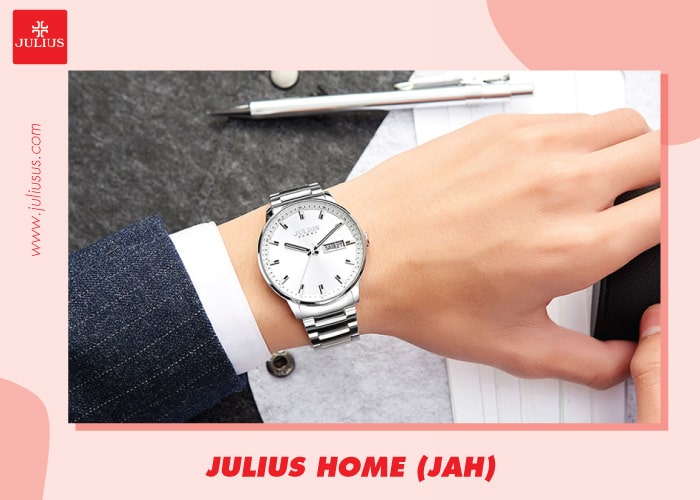 Julius Star (JS): A brand for women who love fashion with beautiful designs, updated youthful and dynamic trends. With the word star, Julius wants to remind ladies to live like the quintessential stars, always shine wherever they are.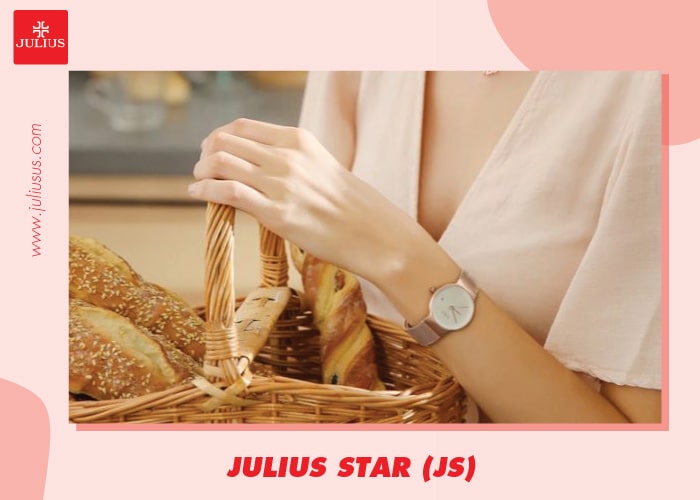 >>> Find out more: 150+ Julius Star Watches – Buy Julius Watch with special offer
3. Five Reasons Why You Should Be Wearing a Julius watch
This brand is certainly one of the best when it comes to luxury watches with the best quality / price ratio.
3.1 Julius watch quality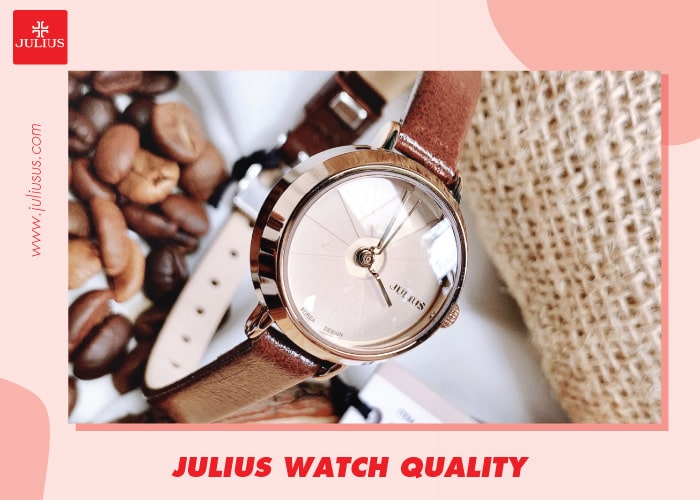 Material: 

Julius watches are crafted from high-quality materials such as scratch-resistant hard glass, stainless steel case, high-grade leather strap or stainless steel strap,… In addition, It also use IP color plating which help this watch realistic colors and durability over time.

Movement:

The original Julius watches use movements and batteries from Japan, so the accuracy rate is too high. Addition, it has many kinds of watches such as Quartz watches (battery-powered watches), mechanical watches (Automatic watches), Kinetic watches ( this line is made from the most outstanding advantages of 2 movements Automatic and Quartz).

Water resistance: 

Water resistance only have 30 ATM (30 meters depth). This means that you can go to the rain, wash your hands, wash your face but you need to avoid contact with chemical environments such as laundry, shampoo sheets.

Besides, you cannot use Julius watches when you participate in water-related sports such as swimming, diving, etc.
3.2 Julius watch design
Design is the most obvious elemen, it makes this brand never go out of fashion. Julius watches always have style of sweetness, charm or elegance and extreme luxury. 
Julius has collections for almost everyone such as men, women and even couples.
Julius women's watch is designed with diamond-shaped angled glass and luxurious stone dial. Particularly, the presence of luxurious beaded leather or metal strap leather are also noticeable. These elements make Julius' watch become extremely elegant and charming.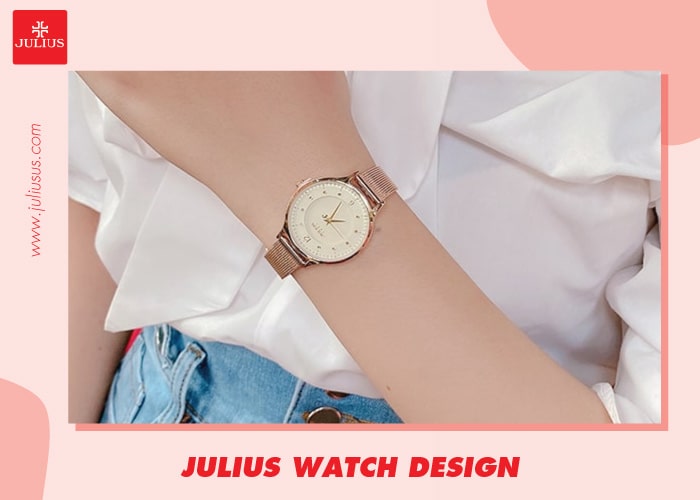 This combination makes it therefore especially suitable for daily use, and also for important events with elegant clothes.
Julius men's watch is designed with round/ square watch faces and leather straps which has a central element with silver chrome plating, make it very flashy and give the feeling of wearing a watch that is much more expensive than its real purchase price. 
3.3 Price
One of the biggest misconceptions about buying a watch is that it needs to be expensive to be nice, when, in fact, many watches under a grand prove just how wrong that notion is. Julius is an example for this.
The price of Julius watch is very cheap, which is suitable for those who have tight budget. The cheapest Julius  is less than 300 thousand VND and the most expensive Julius watch is only about 4 million VND.
3.4 Warranty
When you buy a genuine Julius watch, you will receive many preferential policies for products such as free 1st time band change, 5 year battery warranty, free warranty for manufacturer defects within 12 months,. .. So you can rest assured when buying genuine Julius watches.
So in conclusion, is the Julius watch worth it? I would say yes, if you enjoy wearing it. if you like the kind of look of it and it goes with your wardrobe. So if you're now considering buying a Julius on your own, stay tuned for another article. We will provide you with the best review of Julius korean watch brands.